Window Replacement and Installation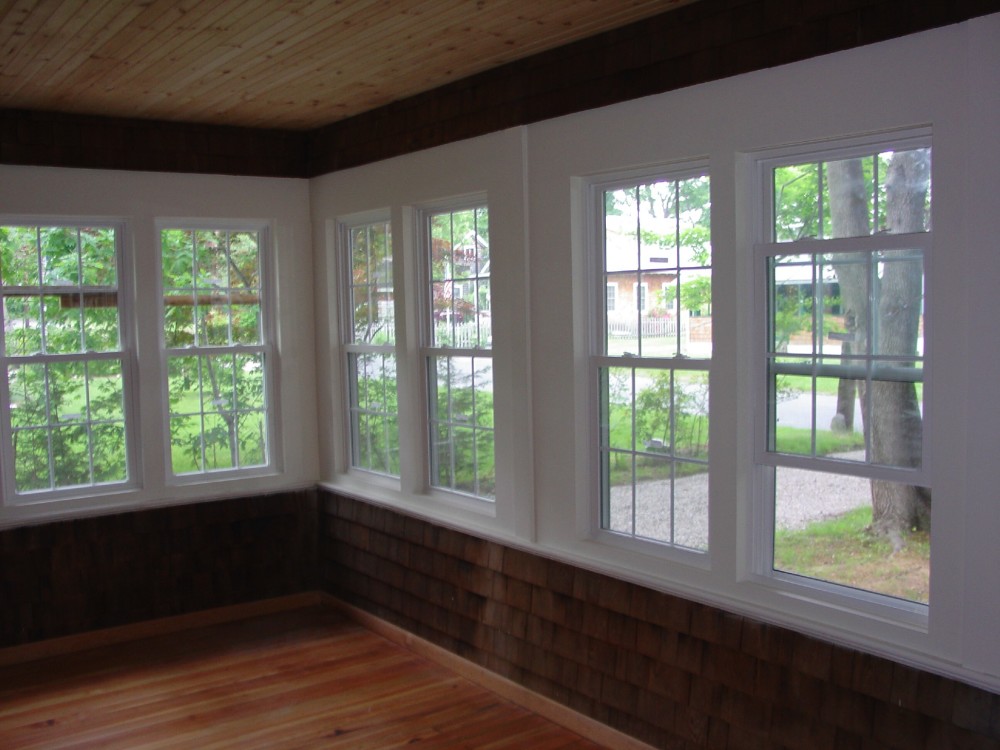 ---
New Construction Windows
New construction windows typically have a nail fin. When homes are built, the framing is likely constructed of wood studs. The nail fin rests against the outside of the stud, and nails or screws are driven through the holes in the fin. All other exterior materials are then applied and butted up to the frame of the window or trim.
New construction windows also can be used in a replacement project. The exterior materials, such as window trim (if it exists), siding, stucco or flashing, are removed, exposing the wood studs. The new window is then installed as it would have been when the home was originally built. Exposing the original studs also allows your contractor to see potential damage (typically rot) or home settling that may have occurred. The damage can be repaired, and the new window installed with proper insulation to minimize air infiltration between the new window and the studs. As you can imagine, this method can be more time consuming so often costs more than other replacement methods.
Pros:
– Light loss isn't as much of a concern;
– Increase of total glass area for the same opening;
– More of a custom finish;
– Confirmation that the original installation didn't have any leaks;
– Lots of custom finish options and upgrades;
Cons:
– Usually requires damage to exterior surface;
-Typically 2X the cost of retrofit windows;
– Longer installation time;
– Damage to interior finish due to increased frame size;
– New paint usually required to fix exterior finish;
---
Replacement (Retrofit) Windows
Replacement windows have been developed as a labor and cost-cutting alternative. There are two main types of replacement windows:
"Flush fin" (also called Z-bar) replacement windows are typically used in California and other markets with aluminum windows in stucco home exteriors. This method leaves the original aluminum window frame intact and provides very little opportunity for the stucco siding to be damaged. If you and your contractor choose this method, be sure to ask to see photos of Z-bar products installed in a home like yours so you can visualize the results.
"Block frame" or insert replacement windows, are typically found in markets where wood windows are in place, and the exterior is siding or brick. In most parts of the country, the block frame window is simply a new construction window frame with the nail fin removed. Your contractor will want to ensure that there's been no damage to the studs and there is proper insulation and flashing before using this type of window.
Pros:
– Reduced cost;
– Much faster installation times;
– Usually no damage to exterior finish;
Cons:
– Wider frame means some light loss will be experienced;
– Sometimes considered a cheaper option for resale;
– Can't confirm the integrity of the original window instillation;
– Reduction of the total number of options and upgrade;
---
Commercial Windows
When in need of commercial windows installed Golden State Windows has all tools, parts and know-how to make it.
Brands, we're working with, include Old Castle for Aluminum Storefronts, Moduline and Silverline Commercial with every type of fixed or operable commercial glass style that may be required.
---
"Gary and the team did such a great job of coming in and not only helping me, but pointing me in the right direction in terms of what kind of windows best fit my new house. If it wasn't for him I would be doing this same window search in a few years after leakage/damage due to poor window selection."
Download our Free eBook
The Ultimate Guide to Replacement Windows
There are many window companies out there to choose from when you need new windows for your home or business. So many, that finding the right information online for what you need can be difficult. There are many different window manufacturers that provide varying frames, glass types and prices that it can be hard to weed through everything on your own. My goal in writing this guide is to help you navigate through the process of finding the right style of window, for the right price, from the right company.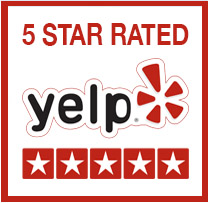 Schedule your free window consultation (800) 748-6448